Wednesday, 28 July 2010
Dear Friends

URBAN YOUTH FILMS SCREENING!

We are happy to invite you to our Urban Youth films screening
next TUESDAY 3rd AUGUST at 6 pm.
We'll be presenting films made by young people from London, Buenos Aires and Durban, and celebrating the work done by InsightShare Lambeth Hub and the Ethelred Youth Forum.
Come and enjoy the cities seen through the eyes of young people.
There will be a chance to chat and share refreshments.
Please feel free to forward the invitation to your contacts.



All the best


The Lambeth Hub Team
Posted by

Kennington Association
at 08:52
No comments:
Links to this post


Monday, 26 July 2010
---
Two girls, 6, 'found at paedophile's flat'
Two missing six-year-old girls have been found in the home of a suspected paedophile after a frantic search by friends and family.
The children were tracked down to the flat of Bradley McCloud.
Police arrested the 56-year-old at his home in Kennington, South London, and charged him with abducting both girls and possessing indecent images.
Officers from Scotland Yard's Serious Crime Directorate are investigating whether the case is linked to a paedophile ring operating here and abroad.
Detectives are continuing the investigation and have not ruled out further arrests.
It is not known how many other children visited the flat but Neighbours told the News of the World that they frequently saw children coming from McCloud's flat.
They also said McCloud had volunteered on a small farm near his flat which teaches inner-city youngsters about growing plants.
The girls disappeared on Wednesday night, sparking a desperate hunt by friends and family.
It is understood they were discovered 15 minutes later.
Witnesses allegedly saw angry residents attack him before police were called at 9.40pm.
Officers arrested him and began conducting a forensic search of the flat.
A spokesman for the Metropolitan Police said: "Bradley McCloud, a 56-year old man from Kennington, appeared at Camberwell Magistrates Court on Friday charged with two counts of child abduction and possession of indecent images.
"He was remanded in custody and is due to appear at Tower Bridge Magistrates Court on August 20. - Daily Mail
Published on the Web by IOL on 2010-07-26 05:57:43
---
© 1999 - 2010 Independent Online. All rights strictly reserved.
Independent Online is a wholly owned subsidiary of Independent News & Media. Reliance on the information this site contains is at your own risk.
http://www.iol.co.za/index.php?fsetid=1&click_id=24&art_id=iol1280116663325D526
Posted by

Kennington Association
at 17:06
No comments:
Links to this post


News
Friday, 23 July 2010
The chauffeur-driven car of Vince Cable, inset, blocks the new cycle superhighway in Keyworth Street
Sam Masters
A HIGH-PROFILE minister's driver has been caught flouting traffic laws while picking up his boss.
Business Secretary Vince Cable was at London South Bank University last week to unveil plans to make higher education "fairer".
While the Lib Dem MP was giving interviews to the assembled press, his driver pulled up to pick him up at around 11.15am.
But the silver Honda ignored the laws of the Highway Code by stopping in one of the London Mayor's new "cycle superhighways" in Keyworth Street, which are painted blue. It was also parked on a double yellow line.
Kennington
cycle enthusiast Charlie Holland was giving a tour of the highway to a cyclist that day as part of Mayor Boris Johnson's bid to get more Londoners cycling.
Writing about the incident on his blog, he said:
"There was a handful of photographers and placard wavers outside getting bored waiting for Vince Cable to come out from whatever he was doing in there.
"His driver was parked, engine off, waiting for him, just as I was giving a cycling lesson on one of the new Mayor's/Barclays hire bikes to a prospective user of the Mayor's new Cycling Superhighway 7.
"I trust the driver will be disciplined by his employer."
Barry Mason, chairman of cycle safety campaigners Southwark Cyclists, said:
"Cars parking in cycle lanes are not helpful at all because it pushes cyclists into traffic."
A Transport for London spokeswoman said the cycle lane, known as a "mandatory" lane, meant nobody should park there at any time.
She said: "There should not be any parking there, it's restricted."
Mr Cable was not sent a parking ticket by Labour-run Southwark council because wardens patrolling the area that day had not seen the car on the double yellow line.
A council spokesman said: "Regardless of who they are, Southwark council will enforce parking rules if they see a driver committing an offence."
A London South Bank University spokeswoman said: "It had nothing to do with us. You will have to talk to his office to find out why he was instructed to be there."
A spokeswoman for Mr Cable said:
"The car wasn't parked there – it briefly pulled up to pick up Vince Cable who was giving a speech there.
"It certainly wasn't parked there for long."
Email:
sam.masters@slp.co.uk
http://www.southlondonpress.co.uk/tn/news.cfm?id=26598
Posted by

Kennington Association
at 17:02
No comments:
Links to this post


News
MP's fight to save Oval playground
Tuesday, 20 July 2010
The Triangle Adventure Playground
Clare Casey
AN MP has vowed to keep an adventure playground open despite the council deciding to close it.
Vauxhall Labour MP Kate Hoey has written to Labour-run Lambeth council calling on it to use "common sense" and save the Triangle Adventure Playground in
Kennington
Oval.
The historic playground was due to be absorbed into the neighbouring Archbishop Tenison's School.
The Triangle would have been used to expand the school as part of the Government's Building Schools for the Future Programme (BSF).
But in the wake of BSF projects being axed, the decision which was taken two weeks' ago "must be reconsidered", said Ms Hoey.
She said: "There is a very strong need for that adventure playground to be there.
"I have always felt there is a way the young people can remain there and the site shared with the school – the two don't need to be mutually exclusive.
"With the sad news on BSF, this is the ideal opportunity to renew the playground's lease and let them stay."
But a council spokesman said the local authority would still not be renewing the lease when it expires in November.
Councillor Pete Robbins, council cabinet member for children and young people, added that the town hall remained committed to expanding the school.
He said it was needed for extra classroom places and new playground space could be added to Archbishop Tenison's School.
He said: "Lambeth will be in discussion with the Department of Education over this issue in coming weeks."
Jim Clancey, chairman of the Triangle Playground Association, told the council it would have a fight on its hands.
He said: "Our kids need this space – they need somewhere to go, to build, climb, dig, be creative.
"Come November we will have a sit-in and they will have to get the police and the bailiffs to physically remove us.
"We won't leave without a fight."
Email:
clare.casey@slp.co.uk
http://www.southlondonpress.co.uk/tn/news.cfm?id=25676
Posted by

Kennington Association
at 16:57
No comments:
Links to this post


Posted by

Kennington Association
at 16:30
No comments:
Links to this post


Sunday, 25 July 2010
Lollard Street
Adventure Playground
Posted by

Kennington Association
at 08:51
No comments:
Links to this post


Thursday, 22 July 2010
New show hits the Young Vic Stage's this week and we would love to invite YOU

and your group

to join us

with FREE Two Borough's Project Tickets!
Rachel and Lisa didn't know what they should do a show about - so they hit the streets and just asked the public - "What should we do for a show?"
What people said was funny, heartfelt and sometimes jaw-dropping. Asking the public to write their show seemed to be a great idea but slowly they realised that something was happening that neither of them could have predicted; something very strange indeed...
"

No Idea

"
now comes to the Young Vic
D

on't miss this wonderfully funny and thought provoking piece of theatre.
Two Borough Tickets available (TWO DATES ONLY!)
(ALL TICKETS FOR COMMUNITY GROUPS FREE!)
Saturday 24 July at
2.45pm
(this week – get in fast – Don't miss this one!)
Thursday 29 July at
7.45pm
Tickets limited to

10

per

Community Group

and all tickets subject to availability.
How to Book and Get in Touch
Please reply to this email with
Your name:
The name of your Community Group:
The date you would like tickets:
How many tickets you would like:
You will receive a confirmation if we have been able to allocate you tickets!
Everyone who takes part in our activities must be a resident of Lambeth or Southwark, or be part of a local community group. This means anyone you bring with you on the nights we have free tickets must also be a

members of your group
Priority booking is given to people who have not attended a show here before.
All tickets are subject to availability
and we regret that young children will not be able to gain entrance to the auditorium, please call if you need more information.
Hope to see you here soon!
Two Boroughs Projects Manager
Direct line: 020 7922 2861
Young Vic Theatre Company
66 The Cut, London, SE1 8LZ
PS
SAVE A TREE - PLEASE DO NOT PRINT THIS EMAIL UNLESS YOU REALLY NEED TO.
Posted by

Kennington Association
at 10:11
No comments:
Links to this post


Wednesday, 21 July 2010
Posted by

Kennington Association
at 09:02
No comments:
Links to this post


Tuesday, 20 July 2010
Our Riding for the Disabled project is extending.
In order for this to go ahead,
we need more volunteers.
We are looking for reliable people,
who are able to give their time
on a Monday from around 4pm until 5 or 5.30pm
We are also always in need of more volunteers
on Monday, Wednesday and Thursday mornings.
Experience with horses and/or children would be an advantage;
but is not essential as training will be given.
All volunteers are CRB checked.
Our horses now have their own webpages!
Thank you from the horses at Vauxhall City Farm!
Posted by

Kennington Association
at 09:08
No comments:
Links to this post


Sunday, 18 July 2010
Transport for London is consulting, on behalf of the Mayor,
on a number of proposed changes to the Congestion Charge,
including the removal of the Western Extension.
https://www.tfl.gov.uk/tfl/roadusers/congestioncharging/consultation/default.aspx
Posted by

Kennington Association
at 08:56
No comments:
Links to this post


Posted by

Kennington Association
at 08:36
No comments:
Links to this post


Saturday, 17 July 2010
News
Friday, 16 July 2010
From left, Lindsay Avebury, Debbie Charles, Roger Bickerstaff and Victoria Sherwin
Nadia Gilani
A NEW cafe is now serving up dishes made from fruit and veg grown in a community's shared greenhouse.
The Little Cat Cafe started serving customers five afternoons a week last week in Myatt's Field Park,
Kennington
.
It is planned that most of the produce used in the cafe will come from the park's community greenhouse, where volunteers have been growing fruit and vegetables since February.
Lindsay Avebury, chairwoman of Myatt's Fields Park Project Group (MFPPG), said:
"When we've asked people what they want in the park, a cafe always came out as a top request.
"We are very excited that after a year of running the cafe just on Sundays we are now in a position to open five days a week.
"We hope that everyone who lives around the park will use the cafe as somewhere to meet up with friends.
"We also hope that as the business grows we will be able to open full-time."
It will be run by a manager and assistant paid for by Lambeth council's First Future Jobs Fund – a £2million Government-funded scheme aimed at creating 355 new jobs in the borough for 18- to 24-year-olds at risk of long-term unemployment.
The cafe will run as a non-profit-making social enterprise, meaning that all profits are returned to the business.
The venue is named after the Minet Family – Minet means little cat in French.
The family who owned the land now known as Myatt's Field Park in the 1700s later gifted it to the area to be used as a park.
The new venture is run by MFPPG – a charity set up in 2002 to manage the £3million regeneration of the park.
The park's regeneration has been funded by the Heritage Lottery Fund and Lambeth council.
Residents held a party to celebrate the opening of the cafe with South American music and barbecue on Saturday.
Email:
nadia.gilani@slp.co.uk
http://www.southlondonpress.co.uk/tn/news.cfm?id=25584
Posted by

Kennington Association
at 08:05
No comments:
Links to this post


Friday, 16 July 2010
News
Bitter disappointment for schools
Tuesday, 13 July 2010
Disappointment for Archbishop Tenison's School, Kennington Oval
Sam Masters
A GOVERNMENT crackdown on school spending has decimated one borough's £300million ambition to build bigger and better classrooms for pupils.
Eight projects to refurbish and rebuild secondary schools in Lambeth were axed in sweeping Government education cuts last week.
While no school building works in Southwark and Lewisham were affected by the cuts, all the school building projects in Lambeth were either axed or put on hold.
Education Secretary Michael Gove announced the Labour Building Schools for the Future (BSF) fund would be cut, meaning the cancellation of more than 700 school rebuilds and refurbishments nationally.
Mr Gove said the cuts would help to plug Britain's £155billion deficit.
He said: "Throughout its life, [BSF] has been characterised by massive overspends, tragic delays, botched construction projects and needless bureaucracy."
But Lambeth headteachers said using "dilapidated" classrooms would affect pupils' morale.
Elizabeth Sims, head at Archbishop Tenison's School in
Kennington
Oval, has seen a £14million project to refurbish the school's existing Victorian building and demolish 1960s prefabricated classrooms axed.
She said: "We have a very dilapidated and run-down building, which we call the 'link building'.
"It really needs to be modernised to accommodate the growing number of children in the school.
"We also would have had a new sports hall. We were very much looking forward to transforming the buildings.
"The students are devastated – they feel like they are in the most dilapidated school in Lambeth.
"The classrooms were designed for children in the 1920s. They need modernisation. It really was devastating news.
"We have to soldier on and continue to provide an excellent education for our students.
"We live in the 21st century and we need to have a building that reflects that."
School revamps at Lambeth borough's Archbishop Tenison's; Bishop Thomas Grant, Streatham; Charles Edward Brooke, Stockwell; La Retraite, Clapham Park; Lansdowne, Stockwell; London Nautical, Southwark; St Martin in the Fields, Tulse Hill; and Turney, West Dulwich, have all been axed.
Building projects at Dunraven School in Leigham Court Road, Streatham; Lilian Baylis school in Kennington Lane, Oval; and Norwood School in Crown Dale, Norwood, were days away from securing funding.
They are all now subject to a Department for Education spending review. That review will be carried out by a panel that includes Lewisham council chief executive Barry Quirk.
Lilian Baylis headteacher Gary Phillips said he believed his school would have its bid for BSF cash approved despite being subject to the review.
He said: "Ours is to build a small SEN [special educational needs] unit. It is not huge or going to cost billions.
"A piling contractor was in last week. Somebody will have to issue a letter from the Department for Education to the contractor saying, 'Don't worry, you have got the money'."
Four schools in Lambeth have already been given BSF cash.
They were Elm Court in Brixton Hill; Elmgreen in West Norwood; Michael Tippet in Herne Hill; and the Park Campus pupil referral unit in Gipsy Hill.
A new £26million campus for Elmgreen was opened in September, paid for with BSF money.
The secondary was the borough's first "parent-promoted" school and has seen an 85 per cent decrease in fixed-term exclusions since the kids moved into the state-of-the-art building from its first, temporary home in a Victorian building in Gipsy Road.
Sandy Nuttgen, a school governor and chairman of the Parent Promoters Foundation, said:
"I feel enormous sympathy for them. It is heartbreaking.
"It's tragic. My hope is that the Government will review its decision and see the value of the projects that would have transformed the educational experience of kids in Lambeth.
"We have all got fantastic new buildings here. The staff did a huge amount of work to ensure this was the kind of school we wanted.
"We were very clear that what we were building was a school and not just a fantastic building.
"For the last 50 years before BSF, there was very little school building in the UK. There may be little more in the future.
"It has transformed our learning environment.
"In the old Victorian building it was very hard to maintain discipline when you have got narrow corridors with everyone on top of each other.
"The new building has had a massive effect. The kids are utterly proud of it.
"The teachers love coming in here too. It affects how well you can teach.
"We've had no damage to the building and only a tiny bit of graffiti since September.
"It does transform their learning. You can't help it. It feels light and like a good place to be. It is quiet, open and clean."
Chuka Umunna, Labour MP for Streatham, slammed the coalition Government's decision to cut two school building projects in Streatham.
He said: "I am bitterly disappointed that these projects have been cancelled and I feel that local students, teachers and school governors have been betrayed.
"Our young people deserve the very best, and the BSF school-building programme meant an education in 21st century surroundings for all.
"I am concerned that our children are being sold short."
Councillor Pete Robbins, Lambeth's cabinet member for children and young people, said:
"We are incredibly disappointed at the decision to pull the plug on what are much-needed projects.
"Some of these schools are in an incredibly poor condition with children in temporary classrooms.
"We put a lot of money, time and effort to create designs for these eight secondary schools and now that's all gone."
Charles Edward Brooke Girls' School in Langton Road, Stockwell, was due to have a new building and a substantial refurbishment of its current classrooms with BSF funding.
Headteacher Wendy Cooper said: "I am very disappointed.
"We were very close to having the money signed off for a complete rebuild.
"We are a school that is performing among the very best nationally.
"Schools that are less successful appear to be receiving better treatment.
"Our students deserve the best and are very disappointed. Some of them were carrying around the list of schools that didn't get funding yesterday.
"We are still going to be refurbishing the building that is reaching the end of its shelf life. I don't know where the funding is going to come from though.
"It really is a bitter disappointment. It is going to make the challenge of continuing improvement that bit more difficult."
Sara Tomlinson, co-branch secretary of Lambeth's National Union of Teachers, said:
"It is shocking that schools that have waited for years to be rebuilt and repaired will now be left with substandard buildings.
"This Government is cutting money needed for vital school rebuilding but putting money into increasing the bureaucracy in schools.
"The academy and free school bill would see schools each taking on business managers instead of teachers.
"Billions will be spent on making sure these schools are bribed to opt out and be put in the hands of the private sector, while inner-city children will have crumbling buildings.
"This budget is about attacking the most deprived and unions will need to join together to defend those people and our public services."
Email:
sam.masters@slp.co.uk
http://www.southlondonpress.co.uk/tn/news.cfm?id=24826&headline=Bitter%20disappointment%20for%20schools
Posted by

Kennington Association
at 10:22
No comments:
Links to this post


Tuesday, 13 July 2010
Posted by

Kennington Association
at 09:57
No comments:
Links to this post


Sunday, 11 July 2010
July7 attack: the victims
These are the 52 victims of the July 7 2005 terrorist attacks on London.
Published: 2:46AM BST 07 Jul 2010

Twenty-six died in the bombing between King's Cross and Russell Square on the Piccadilly line:
:: James Adams, 32, a mortgage broker from Peterborough, Cambridgeshire.
:: Anna Brandt, 42, a Polish national living in Wood Green, north London, who worked as a cleaner.
:: Philip Beer, 22, a hair stylist from Borehamwood, Hertfordshire.
:: Ciaran Cassidy, 22, a shop assistant from Upper Holloway, north London.
:: Rachelle Chung For Yuen, 27, an accountant from Mill Hill, north London, who was originally from Mauritius.
:: Elizabeth Daplyn, 26, a hospital administrator from Highgate, north London.
:: Arthur Frederick, 60, a museum security guard from Seven Sisters, north London, who was originally from Montserrat in the Caribbean.
:: Karolina Gluck, 29, a Polish national living in Finsbury Park, north London, who worked at a private postgraduate college.
:: Gamze Gunoral, 24, a Turkish national staying in Totteridge, north London, while she studied English.
:: Lee Harris, 30, an architect who died along with his partner Samantha Badham, 35, an internet designer. The couple, who lived in Tottenham, north London, met over a decade earlier.
:: Ojara Ikeagwu, 55, a married mother of three and social worker from Luton.
:: Emily Jenkins, 24, who grew up in Kew, south west London, and was set to become a midwife.
:: Adrian Johnson, 37, a married father of two and product technical manager for Burberry from Sutton-in-Ashfield, Nottinghamshire.
:: Helen Jones, 28, a Scottish-born accountant living in Holloway, north London.
:: Susan Levy, 53, a mother of two and legal secretary from the village of Newgate Street, near Cuffley, Hertfordshire.
:: Shelley Mather, 26, from New Zealand, who had been living in London for three years.
:: Mike Matsushita, 37, a Vietnamese-American who had just moved to Islington, north London, and started a new job in IT recruitment.
:: James Mayes, 28, an analyst for the Healthcare Commission from Islington, north London.
:: Behnaz Mozakka, 47, a biomedical officer at Great Ormond Street Hospital from Finchley, north London.
:: Mihaela Otto, 46, a dental technician from Mill Hill, north London.
:: Atique Sharifi, 24, an Afghan national living in Hounslow, west London, who was studying English and IT at college.
:: Ihab Slimane, 19, a waiter originally from Paris who was living in Finsbury Park, north London.
:: Christian Small, 28, an advertising sales worker from Walthamstow, east London.
:: Monika Suchocka, 23, a trainee accountant from Poland, who was living in Archway, north London.
:: Mala Trivedi, 51, a radiographer at Great Ormond Street Hospital from Wembley, north west London.

Thirteen died in the bombing on the number 30 bus in Tavistock Square:
:: Anthony Fatayi-Williams, 26, an oil executive from Hendon, north west London.
:: Jamie Gordon, 30, a City worker from Enfield, north London.
:: Giles Hart, 55, a BT engineer and father of two from Hornchurch, Essex.
:: Marie Hartley, 34, from Oswaldtwistle, Lancashire, who worked for a greetings card firm.
:: Miriam Hyman, 31, a picture researcher from Barnet, north London.
:: Shahara Islam, 20, a bank cashier from Plaistow, east London.
:: Neetu Jain, 37, a computer analyst from Hendon, north London.
:: Sam Ly, 28, a Vietnamese-born computer technician from Melbourne, Australia.
:: Shyanuja Niroshini Parathasangary, 30, a post office worker from Kensal Rise, north London.
:: Anat Rosenberg, 39, an Israeli charity worker who was living in Finsbury Park, north London.
:: Philip Russell, 28, a financier from Kennington, south London.
:: William Wise, 54, an IT specialist from Notting Hill, west London.
:: Gladys Wundowa, 50, from Ilford, Essex, who worked as a cleaner at University College London.
Six died in the bombing at Edgware Road on the Circle Line:
:: Michael Stanley Brewster, 52, a civil engineer and father of two from Derby.
:: Jonathan Downey, 34, from Milton Keynes, an HR systems development officer.
:: David Foulkes, 22, a newspaper sales manager from Oldham, Greater Manchester.
:: Colin Morley, 52, from Finchley, north London, who worked in advertising and marketing.
:: Jennifer Nicholson, 24, from Reading, Berkshire, who worked for a music company.
:: Laura Webb, 29, from Islington, north London, who worked for an advertising firm.
Seven died in the bombing at Aldgate on the Circle Line:
:: Lee Baisden, 34, an accountant for the London Fire Brigade from Romford in Essex.
:: Benedetta Ciaccia, 30, a business analyst from Norwich.
:: Richard Ellery, 21, a shop worker from Ipswich.
:: Richard Gray, 41, a tax manager from Ipswich.
:: Anne Moffat, 48, from Old Harlow, Essex, who worked as head of marketing and communications for Girlguiding UK.
:: Fiona Stevenson, 29, a solicitor living in central London whose parents were from Little Baddow, Essex.
:: Carrie Taylor, 24, a finance officer at the Royal Society of Arts from Billericay, Essex.
http://www.telegraph.co.uk/news/uknews/terrorism-in-the-uk/7876286/July7-attack-the-victims.html
Posted by

Kennington Association
at 09:44
No comments:
Links to this post


Emily Mortimer: 'Secrets are a part of all of our lives'
Her new film is about a man with a secret son. So how did Emily Mortimer deal with acting in such familiar, familial territory?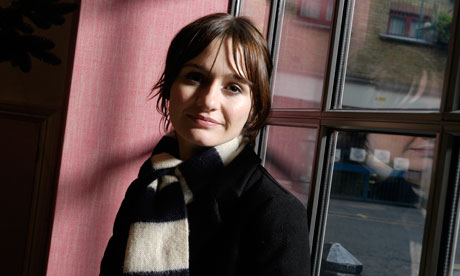 Acting, according to
Emily Mortimer
, is a succession of platonic romances. A "weird flirtation thing" when Andy Garcia played a "sex-obsessed Italian detective" and she was a "nervous little French secretary" in The Pink Panther 2, led to her latest part in
City Island
. Here, Mortimer plays an aspiring actor who develops an intense friendship with a prison guard and repressed actor who is played, inevitably, by Garcia. "It's a very typical relationship that actors experience all the time," she says, words falling from her mouth in a skittish tumble. "You're put together in very intense circumstances with total strangers, very often from entirely different walks of life, apart from the fact you are both fucked-up actors. It hovers somewhere between romance and friendship. It's a platonic romance.
City Island
Production year: 2009
Country: USA
Runtime: 104 mins
Directors: Raymond De Felitta
Cast: Andy Garcia, Emily Mortimer, Julianna Margulies
"It's the speeded-up version of what happens when you start going out with someone." She clicks her fingers. "You tell each other a lot about yourselves very quickly."
It is the things the Italian-American family at the heart of City Island do not tell each other that underpin this indie comedy, which has proved a surprise word-of-mouth hit in America. Mortimer says it is a "really sweet, old-fashioned" movie that has chimed with "unpretentious people who like going to watch a good film." Nobody doesn't like it, even if you're a bit snobby about what you watch."
Not giving anything, including her own career, the hard sell is a trademark for Mortimer. The daughter of the writer, barrister and national treasure
John Mortimer
, she may have read English and Russian at Oxford, but to her "great shame" never went to drama school and has spent most of her career apologising for it. She has spent the last decade in some memorably self-effacing scenes, including getting spanked and covered in custard in Young Adam and standing naked before her boyfriend in Lovely & Amazing while he listed her physical defects. But she has also moved beyond the "Sloane from the Chilterns" type (as she once put it) she perfected in Woody Allen's Match Point, to play everyone from a detective in Harry Brown to a child killer in Martin Scorsese's Shutter Island.
City Island is a return to more familiar ground; her character, Molly, is exactly the sort of person you might expect to encounter among the frustrated amateurs at acting classes: rather "flighty" and silly but, ultimately, thinks Mortimer, "a good girl". After she and Garcia "got on like a house on fire" on The Pink Panther 2, Garcia suggested she would be perfect to play Molly, but the part had already been taken by another actor. "It was a very clever manipulation," she says, laughing. "I thought, 'Why the fuck have you got someone else doing it? If I'm so perfect for it why didn't you ask me?' Then you start getting interested." When the shooting of City Island was delayed, the original actor could no longer appear and Mortimer snapped up the role.
The film is also based on a premise extremely close to Mortimer's heart. The family in the film all have their secrets – the daughter is a stripper, the teenage son (who has the best Juno-style lines) has a love of larger women – but Garcia's character has the biggest of all: a son that no one knows about.
That touched a nerve with Mortimer: five years before his death in January last year, John Mortimer was revealed to have secretly fathered a son with the actor Wendy Craig before his second marriage and the birth of Emily 38 years ago. Mortimer says she did not think about the parallels until she was actually filming – then she realised she was on familiar territory.
"I guess secrets are part of the fabric of everybody's lives. I mean everybody's lives, and guilt is part of the fabric of everybody's lives," she says. "Normal people, who can be good people but do bad things, are very interesting to me, and people that never get a parking ticket or never do a bad thing in their lives can be really dangerous. Without really thinking about it, I am drawn to material that explores those themes a little bit, but they are quite universal themes. They are probably in everything somewhere."
The words may tumble out, but at times Mortimer, who gave birth to her second child, May, in January, puffs with frustration as she struggles to find the right word. "God, my brain is such a sieve," she says. "I'm still breastfeeding and I can't remember anything. It's impossible to have a conversation. It's really daft to agree to an interview. You spend the whole time saying, 'You know that film, you know the one that had that actor, what'shisname, who was in that other one.'"
While she struggles to remember the name of her next film (it's actually called My Idiot Brother), Mortimer has been treating her new-mum malaise by going to the theatre. Last night she celebrated her husband (and fellow actor) Alessandro Nivola's birthday by seeing Arthur Miller's All My Sons in London. "I feel like I need to jolt my brain into action. When you have babies you don't read, you don't do anything, but if you're willing to part with 150 bucks (£98), you can go to the theatre and make your brain work for a second.
"It is brilliant going to the theatre and being forced to sit and listen and think about life. It can be almost a near-religious experience. I'm sounding really over the top now, but as an atheist who lives in this secular world, you never get to sit on your own and think about things. That is as near as it gets."
Mortimer, on first sight, seems quintessentially English. Her world is full of phrases like "fucking terrifying" and "making heavy weather of things" and "fruity old luvvies". When she is in New York, she says, "someone just has to say the word 'Kennington' and I'll burst into tears." So I am almost disappointed to hear she recently became an American citizen. "I'm quite disappointed in myself," she says. "I'm both though." She became a citizen for "cynical" reasons – so that if anything happened to her husband she would not be hit by a 70% inheritance tax rate. "I had to have blood tests, doctors' visits, show photos of our wedding and memorise 100 questions about the constitution. But there's something quite clever about it. By the end you feel, 'I've made it.'"
I wonder if she went to America to avoid being known as John Mortimer's daughter – "I can't really remember now. I'd have to go to a shrink to find out. I've always been drawn to things to help me escape categorisation" – but she says it was because she fell in love with Nivola, who she met on the set of Kenneth Branagh's film of Love's Labour's Lost. She does not rise to suggestions that Britain is too provincial or too hidebound by class, but she does get tired of how opinionated a nation it has become. "There's all these articles in all the newspapers, not just the crap ones, which are all people's opinions about things. Who fucking cares what serious intelligent people think about Posh Spice or Cheryl Cole? There's something about our fascination with that kind of thing that's cool and funny but the opinions are so aggressive." Nevertheless, she still sees things she loves in Englishness, even when watching Miss World on television. "When Miss England was asked if she would win the title, she went, 'Nah.' She was beautiful and really cool-looking. I thought, 'That's a woman after my own heart.' You could see the interviewer's wires just start to fuse. He turned to Miss America and she went, 'Yeah, I'm really excited and I'd be a wonderful Miss World.' The girl who said 'nah' is just so much more appealing to me."
And acting – is it still something that she is almost embarrassed to call her career? "It depends what day of the week it is. I can look at other actors perform and think, 'This is just the most noble thing to be doing with yourself,' especially in the theatre," she says. Her last bout of theatre acting, in New York in Jez Butterworth's Parlour Song, was so scary that she is full of admiration for those who perform every night. "You just watch and think that's just incredible, that's really a noble thing to be doing. You don't know where your next job is coming from, you're 60 years old, you've been doing this all your life and you've got family to support and this is just what you love and what you believe in," she says. "There are times when you feel like you are part of something that is contributing something in a small way and there is some sort of skill and some sort of daring involved – and then there are some days when you just think, 'What the fuck? I'm too old for this and I've got a degree from a really posh university, I should be doing something much more worthwhile with my education.'"
Is ageing an issue for her, then? Does she feel the pressure to have surgery to help her to conform to Hollywood expectations? "I would love to suddenly look 15 years younger – I don't know who wouldn't – but it fucks with your head a little bit. I couldn't carry it off mentally. Also, you can tell. I think they look worse [with surgery]. Everyone looks the same and you have your insecurity about ageing written on your face. Of course, we're all insecure about ageing, but if you can pretend not to care, it's quite sexy."
Now her elder child is at school, Mortimer says she hopes to spend summers in England with her family and continue acting and writing (her adaptation of Lorna Sage's memoir, Bad Blood, is awaiting funding, and she has written another screenplay with her friend, comic actor Dolly Wells). Before Mortimer's daughter was born, she joked that she was worried the baby would look like her father. Does she? "No," she laughs, wandering off into an account of how her dad's jaw was "such an odd shape" that the Royal School of Dentistry displayed moulds of it in lectures. "It was such a freak jaw. I was living in dread that was going to emerge, but she's gorgeous."
The one nice thing about having children – one of the nice things, she corrects herself – is "all that weird self-effacing neurotic English thing doesn't hold true for my kids. I don't talk them down. I can't believe I don't. You'd think I'd be a prime candidate. In fact, I do the opposite. I bore people with how brilliant they are. Because it doesn't seem like they are connected to you at all. It's like a stork brought them. You realise this the minute they come out. This person is already who they are and they are already brilliant and I've had no impact on it whatsoever."
City Island is released on 23 July.
guardian.co.uk © Guardian News and Media Limited 2010
http://www.guardian.co.uk/film/2010/jul/08/emily-mortimer-keeping-in-family
Posted by

Kennington Association
at 09:34
No comments:
Links to this post


Posted by

Kennington Association
at 09:29
No comments:
Links to this post


Life & Style
The discerning drinker: Affordable claret and Bordeaux blends
Andrew Neather
01.07.10
I don't think I've seen near-hysteria in the wine world quite like that during the past few weeks over the prices being announced for the much-lauded 2009 Bordeaux vintage.
Fine claret was already beyond most drinkers' pockets. Now the eagerness of both investors and far Eastern buyers to pay whatever the top chateaux asked means that the fancier '09s will remain the stuff of fantasy for most of us. First growths start at €550 (£460) a bottle plus duty and VAT. But the inflation will inevitably feed through to much more modest bottles. It's a shame, as the '09s I've tasted are very good. Fortunately there are more modestly priced alternatives from other vintages and regions, for those of us without either bankers' salaries or the space and patience to wait for the '09s.
Château Paloumey 2004, Haut-Médoc
(Flint Wines, £15.95: mail order only, flintwines.com or 020 7582 2210; you can mix cases; delivery £10/case or pick up free from their Kennington offices)
Bordeaux's '04s just look better and better, both left bank and right. This is deep yet elegant and well structured — showing well now but will last.
Chateau Caronne Ste-Gemme 2005, Cru Bourgeois, Haut-Medoc
(Majestic, £13.99 or £12.99 each when you buy two; Jeroboams has the slighter leaner 2004 reduced to £12.95 until August 31)
The stage was set for 2009's silly prices by 2005, the last "vintage of the century". Still, it's a year that's quite hard to go wrong with for claret. This one has nice flesh and purity of fruit, although with solid structure and good acidity. This is 60 per cent cab, the rest mostly merlot.
Chateau Tahbilk Cabernet Sauvignon 2006, Nagambie Lakes
(Wine Society, thewinesociety.com, mail order only, £9.32)
Chateau Tahbilk is one of
Australia
's most venerable and respected producers, still in family hands after 150 years. From a high inland Victoria region, this boasts rich cassis fruit with pepper and more structure than many Aussie cabs.
D'Arenberg The Galvo Garage 2006, McLaren Vale
(Majestic, £14.99 or 11.99 when you buy any two still Australian wines)
From leading McLaren Vale producer d'Arenberg, this is serious stuff: sweet, rich fruit but with lovely definition and acidity. Just over half cab, plus merlot, cabernet franc and an unusually big slug of petit verdot. Amazing value on the multi-bottle offer.
http://www.thisislondon.co.uk/lifestyle/article-23851753-the-discerning-drinker-modestly-priced-wines.do
Posted by

Kennington Association
at 09:22
No comments:
Links to this post