Announcing a new meetup for the London Cultureseekers Group!
Where: Lambeth North Tube Station (outside the station)
When: Sunday 3rd January at 1:30pm
Come along on Sunday 3rd January for a visit to the newly refurbished Imperial War Museum!

About the museum The museum reopened on in 2014 after a £25m refurbishment, which includes new WW1 galleries telling the story of the war. The reopening coincided with the 100 year anniversary of the outbreak of WW1 on 28th July 2014.

The museum has occupied the former Bethlem Royal Hospital site since 1936. It holds over 11 million items relating to wars fought in by Britain and the Commonwealth over the last 100 years. The museum also has seperate exhibitions on the holocaust, a family in war, the secret war (about spies & codebreaking) and paintings of war.
There is a lot to see in the museum, so expect to spend at least two hours looking around. We will divide into small groups when you arrive, to go round the museum together.

Entry is free!
Afterwards we will head to the Three Stags pub, 67-69 Kennington Road for a chat over a drink.

If you can't see us outside the station, please text. Please note we only wait for 10 minutes at the meeting point after the advertised meeting time.

Look out for the group sign -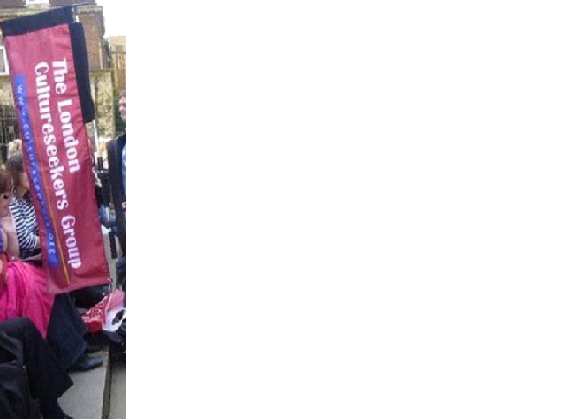 Hope to see you there!
Robert
07905 901 834
(prefer text)