This week's theatre previews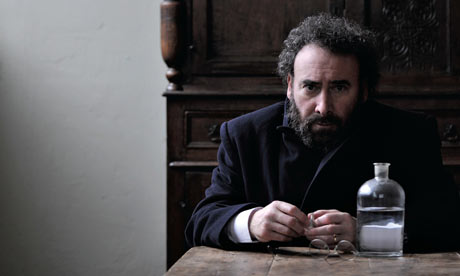 An Enemy Of The People, Sheffield
All eyes are on Sheffield this week where artistic director Daniel Evans reopens the Crucible with his own production of Ibsen's play about public corruption and vested interests. It's two years since the theatre closed for a £15m refurbishment and it may be hard to win back audiences in these recessionary times. The board's decision not to stage productions in other locations during the closure led to the departure of previous artistic director, Sam West, and he was followed out of the door by the excellent chief executive Angela Galvin. Evans's appointment came as a bit of a surprise: he's a terrific actor but has minimal directing experience. Still, he's attracted Antony Sher to star as the doctor who becomes vilified within his own community for speaking the truth in this first production. With John Simm pitching up later in the year to play Hamlet, good times at the box office are assured.
Crucible Theatre, Thu to 20 Mar
Lyn Gardner
Cling To Me Like Ivy, Birmingham
When once asked about her hair extensions, Victoria Beckham joked that she'd had half of Russia's Cell Block H on her head. Further investigation revealed that most of the hair used in extensions and wigs comes from the Tirupati Temple in India. This caused uproar among Orthodox Jewish women, who, upon marriage, wear a wig in public. Playwright Samantha Ellis was inspired by that event to tell the story of a bride-to-be who begins to doubt both her wig and other aspects of her life.
The Door, Thu to 27 Feb
Lyn Gardner
A Midsummer Night's Dream, Bolton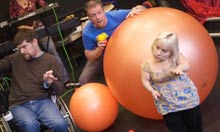 Since his tenure at Bolton began, David Thacker has had a winning All My Sons and a disappointing Ghosts. He has a good reputation for Shakespeare, though, full of clarity and insight. This version of A Midsummer Night's Dream, set just outside Athens but transposed to the hippy summer of 1968, should be a good test, particularly in a month that sees other revivals: Peter Hall's with Judi Dench at Kingston's Rose Theatre and Andrew Hilton's Shakespeare At The Tobacco Factory production.
Octagon Theatre, to 6 Mar
Lyn Gardner
Madness In Valencia/A Man Of No Importance, London
Two fringe theatres find successful productions transferred to the bright lights of the West End this week. Madness In Valencia – at Trafalgar Studios from Tuesday – a wild comedy by Spanish golden-age playwright Lope de Vega, started out at the White Bear in Kennington. It's the tale of two sane people who are mistakenly incarcerated in a lunatic asylum and find themselves falling in love and stars Tom Watt, original EastEnders cast member turned BBC London football presenter. Meanwhile, at the Arts Theatre from Tuesday, you can catch the Union Theatre Southwark's production of A Man Of No Importance. Ben De Wynter directs the musical, based on the 1994 film starring Albert Finney as an eccentric Dublin bus conductor who runs a local community theatre.
Trafalgar Studios, SW1, Tue to 6 Mar; Arts Theatre, WC2, Tue to 9 Feb
Mark Cook
The Arches off-site productions, Glasgow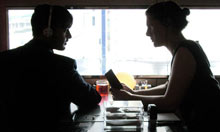 The brilliant Arches is situated under Glasgow's Central station, and building work on two new platforms means that the venue has had to close until March, reopening in time for the National Review Of Live Art. But they're continuing to stage productions in different locations, including a garden shed, a private flat and the Stereo bar. Shows on the move include Lynda Radley's Birds And Other Things I Am Afraid Of, a debunking of family mythology; Rotozaza's Etiquette, a wonderful tabletop show for two people and no performers; Andy Field's intimate Motor Vehicle Sundown, which takes place in a car; and Life Long, a piece from rising young company Glas(s) which focuses on the real-life 52nd wedding anniversary of Ronnie and Tillie Jeffrey.
Various venues, to 27 Feb, visit
thearches.co.uk
Lyn Gardner
Dunsinane, London
The Royal Shakespeare Company's London season (its highlight, Twelfth Night, with Richard Wilson in the role of Malvolio, is on at the Duke Of York's to 27 Feb) continues with two new plays inspired by the Bard at Hampstead Theatre. Dunsinane by David Greig – whose musical play, Midsummer, finishes at the Soho Theatre, W1, tonight – is set in Scotland in the 11th century in the fight for succession following Macbeth's death. Directed by Roxana Silbert, it tells of a commanding army officer's attempt to bring peace to a ravaged land while trying to placate his own troops and grasp an understanding the country's politics. It's followed, from 11 March, by Dennis Kelly's The Gods Weep, which focuses on a ruthless CEO who, like Lear, loses his grip on reality and divides up his empire, causing a power struggle involving corporate greed and state security. Maria Aberg directs.
Hampstead Theatre, NW3, Wed to 6 Mar
Mark Cook
Love Letters Straight From Your Heart, Eastleigh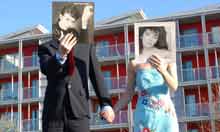 In this room arranged as if for a wedding reception, it is forever Valentine's Day. Welcomed in and settled at the trestle tables so the audience can observe each other, we raise a toast to love … love fulfilled or unrequited, lost or found, unrecognised or staring us in the face. The toast is for lovers we are with and those we've lost touch with, for friends both absent and present, parents and children. Like a live art version of a cheesy radio request programme, Uninvited Guests' brilliantly simple and ingenious show requires audience participation, with music dedications read out and played. It's safe because it's anonymous, and it's moving because it is so raw and honest. A show that unashamedly celebrates the notion of love, it works best if you make a dedication; do it when you book.
The Point, Wed
Lyn Gardner
The Government Inspector, Glasgow
In an age of duck houses and second-home flipping, Gogol's satire about corruption among public officials in a small Russian town should take on extra piquancy. Particularly as this comes from Gerry Mulgrew, a director who always brings a sly wit and energy to his productions. This one features a cast of 10 on electric balalaikas and mouth organs breathing new life into Gogol's savage lampooning of corrupt petty officialdom. Criticism forced Gogol to leave Russia in 1836, but he continued to defend the work and its one honest character: laughter.
Tron Theatre, Thu to 27 Feb
Lyn Gardner
http://www.guardian.co.uk/stage/2010/feb/06/theatre-previews-the-guide
guardian.co.uk © Guardian News and Media Limited 2010